Hospitality
We specialize in serving the hospitality industry by representing owners, buyers, sellers, managers, operators, investors, developers and franchisers.
Assistance in Seller Financing
Motels & Hotels

Bars Franchises

Liquor Stores

Night Clubs

Fast food

Resorts

Restaurants

Bakeries

Appraisals & Lease Negotiations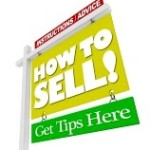 What you can expect from Restaurant Brokers of Minnesota
Franchise Development
We assist in acquiring, planning, zoning, licensing, design construction and financing.
Professionalism
Highly qualified educated sales associates with many years of experience in the hospitality real estate industry. Our associates are business professionals.
Qualified Prospects
We deliver serious buyers and sellers, separating the "shoppers" from the serious buyers.
Pricing Guidance
We understand market values when buying or selling.
Large or Small
All types of sizes ranging from $10,000 to over $5,000,000.
Confidentiality
Serious prospects understand the importance of privacy. We respect your business privacy issues.
Full line of professional services
We offer appraisal services…What is your property worth?
Advertising
Effective full market exposure through qualified professional affiliations, national and local advertising.