Our Professionals
Satwant Brar has facilitated clients throughout Minnesota over the years. He is always available to coordinate your sale, purchase and to optimize all future needs.
Oleg Dascaliuc graduated from Minnesota School of Business with B.S in Hospitality Management. Over the years has developed great relationships with customers in the hospitality sector especially in the restaurants and cafes throughout Minnesota.  Oleg has had a lot of satisfied customers over the years.
Peter Benicasa -has joined the RBOMN team. Contact office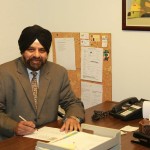 D.J. Sikka has owned and operated and Restaurant Brokers of Minnesota, Inc. for thirty plus years and is a highly qualified licensed appraiser and real estate broker.
David Wilcox specializes in the sale / lease of restaurants, retail buildings, and commercial properties.